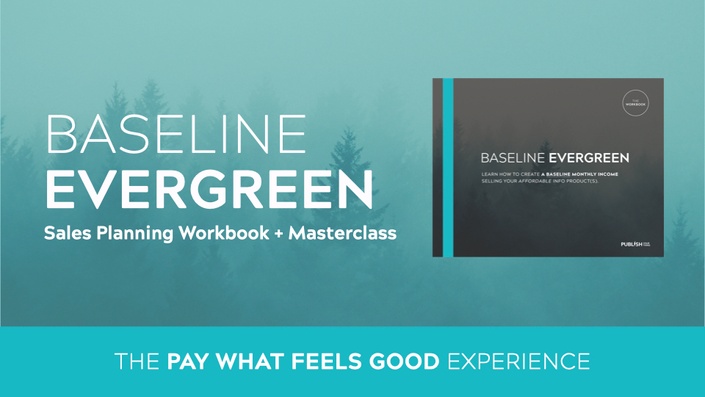 Baseline Evergreen: The Masterclass and Workbook (Pay What Feels Good Edition)
Let's work together on mapping out your baseline evergreen income (a base amount of monthly "passive income" from information products).
Enroll in Course
Read our full email here for details on this masterclass and workbook combo.
During this on-demand masterclass you will:
Set a baseline monthly income amount that you'd like to make in an evergreen way.
Decide on 3 - 5 milestones on your journey to your baseline.
Get guidance through outlining refreshingly simple funnels for active and passive income.
Get models of our top 4 conversion funnels for evergreen products.
Calculate the number of new people your content needs to connect with every month to earn your ideal baseline evergreen amount.
And more.
Registering below gets you lifetime access to a recorded version of the masterclass plus a copy of the workbook (to keep permanently).
Note: this is a pay what feels good (comfortable) experience instead of a set price (ex: $249).
Meaning: you can select an amount below 👇🏽 from $0 to $100 for this masterclass and workbook. An amount that feels good for you right now. Something that's possible and comfortable.
Whatever that amount is (from $0 to $100) will feel good for us as long as it truly works for you, so it's a win-win.
Your Guide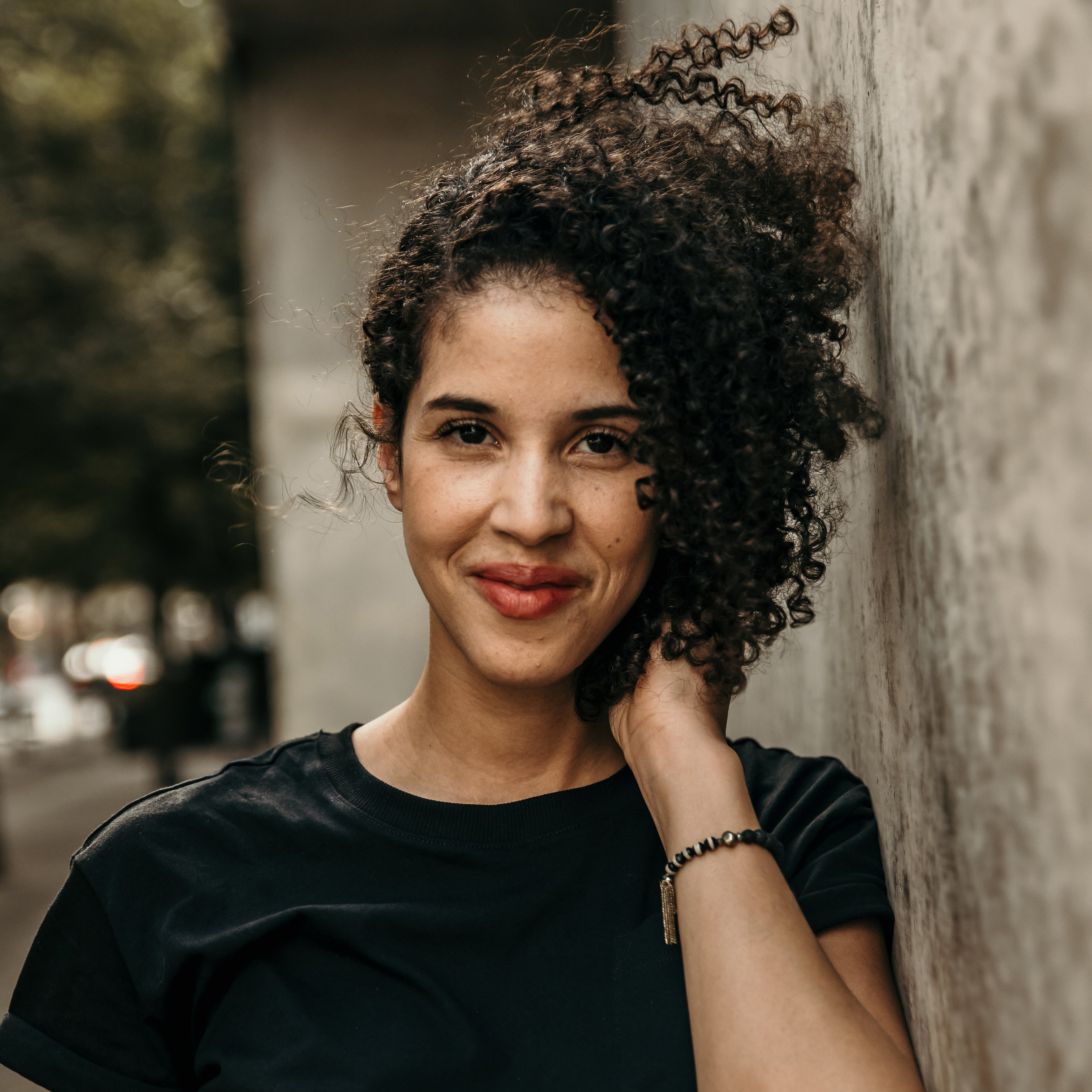 Hey 👋🏽. Regina here. I'm the author of the bestselling content planner, Epic Blog (over 10,000 copies sold), and I've had the honor of being interviewed by Fast Company and SmarterCX by Oracle, as well as speaking at conferences for companies like Black Enterprise, CovertKit, and Teachable.
After generating more than $1M in revenue my first few years selling courses and books online ($100,000 in profit coming from a single book), I now package what I've learned about creating content and products, in both the business space as well as the health and wellness space, to help passionate creators publish more, earn more, and create meaningful change.

Frequently Asked Questions
When is the live masterclass? Do I get access to a recording?
The live masterclass is happening on Saturday, June 5, 2021 at 2 PM Eastern. Your dashboard has a link for the live experience in it; after the live experience, that link will be replaced with the recording of the workshop. Your dashboard will also be updated with the workbook for the experience a few days before (or during) the live experience.
How long do I have access to the masterclass and workbook?
You get lifetime access to the masterclass recording and workbook. If we ever choose to stop hosting the materials, we will give you ample time to download them onto your own device.
Are there any refunds available?
Since this is a Pay What Feels Good Experience, we will not be offering refunds.